A controversial incident took place in the 59th match of the Indian Premier League (IPL 2022), which is being played between MS Dhoni-led Chennai Super Kings (CSK) and Rohit Sharma-led Mumbai Indians (MI) at the Wankhede Stadium in Mumbai , as Devon Conway after getting adjusted out LBW was unable to use DRS because of its unavailability.
Chennai Super Kings were off to the worst possible start in the match against Mumbai Indians, after losing the toss and batting first, as they lost two huge wickets in the first over itself.
IPL 2022 Auction | IPL 2022 Teams | IPL News and Updates | IPL 2022 Schedule | ICC Teams Rankings | ICC Players Rankings
Mumbai Indians all-rounder Daniel Sams was able to dismiss in-form opening batsman Devon Conway for a golden duck and Moeen Ali for a 2-ball in the first over itself.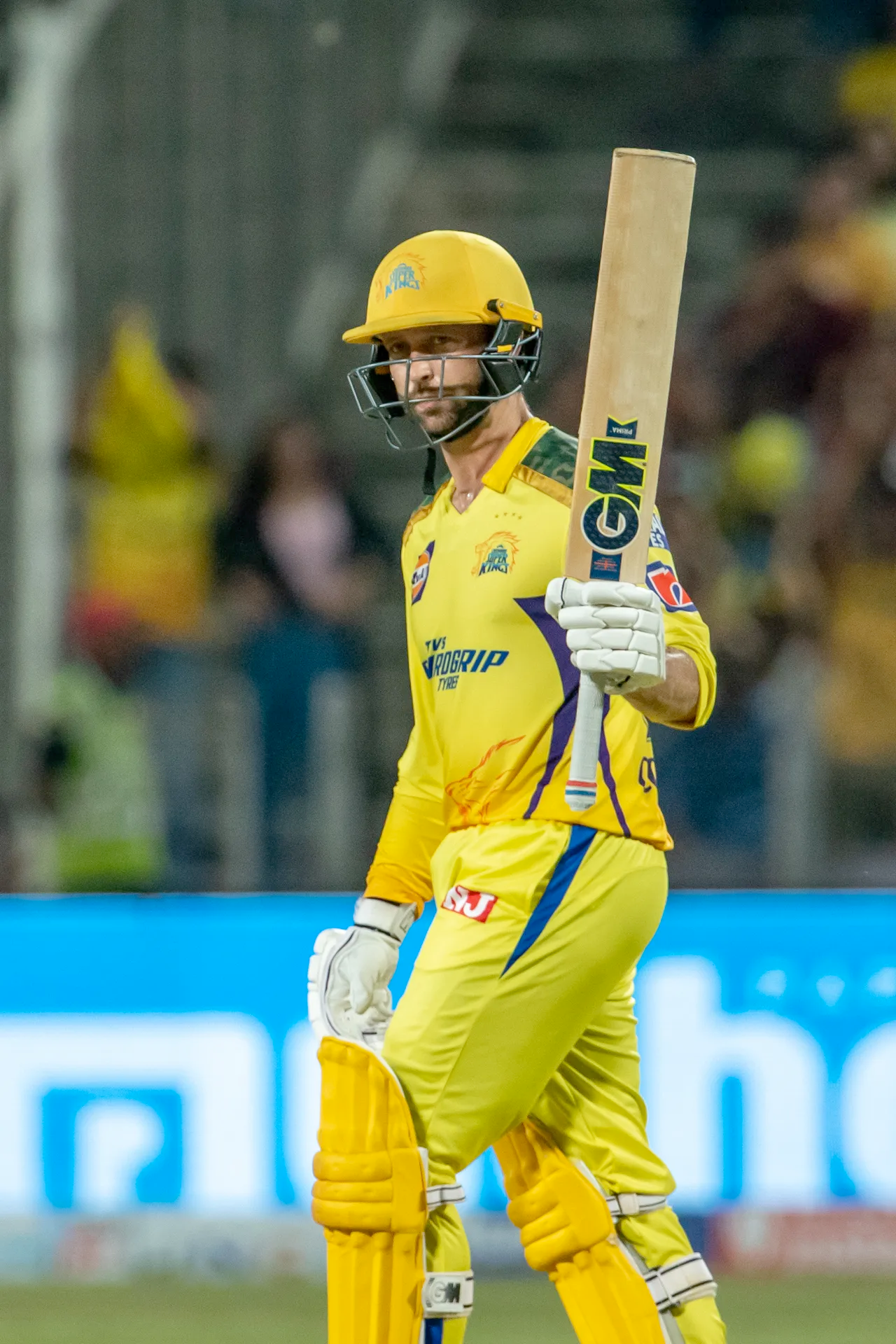 Notably, Conway tried to play a flick shot but he completely missed it and the ball hit the pads and even though it looked like the delivery would go down the leg and miss the stumps, still, the on-field umpire raised his finger and Conway was adjusted out LBW.
Also, Conway was not able to use the DRS because it was not available. The real reason behind its unavailability was the power cut at the Wankhede Stadium in Mumbai.
"Before the toss, there was a short circuit and there was an issue in the system. Because of this, the toss was delayed. One floodlight tower wasn't getting enough power supply. The officials are working to restore the system," a Mumbai Cricket Association official told The Indian Express.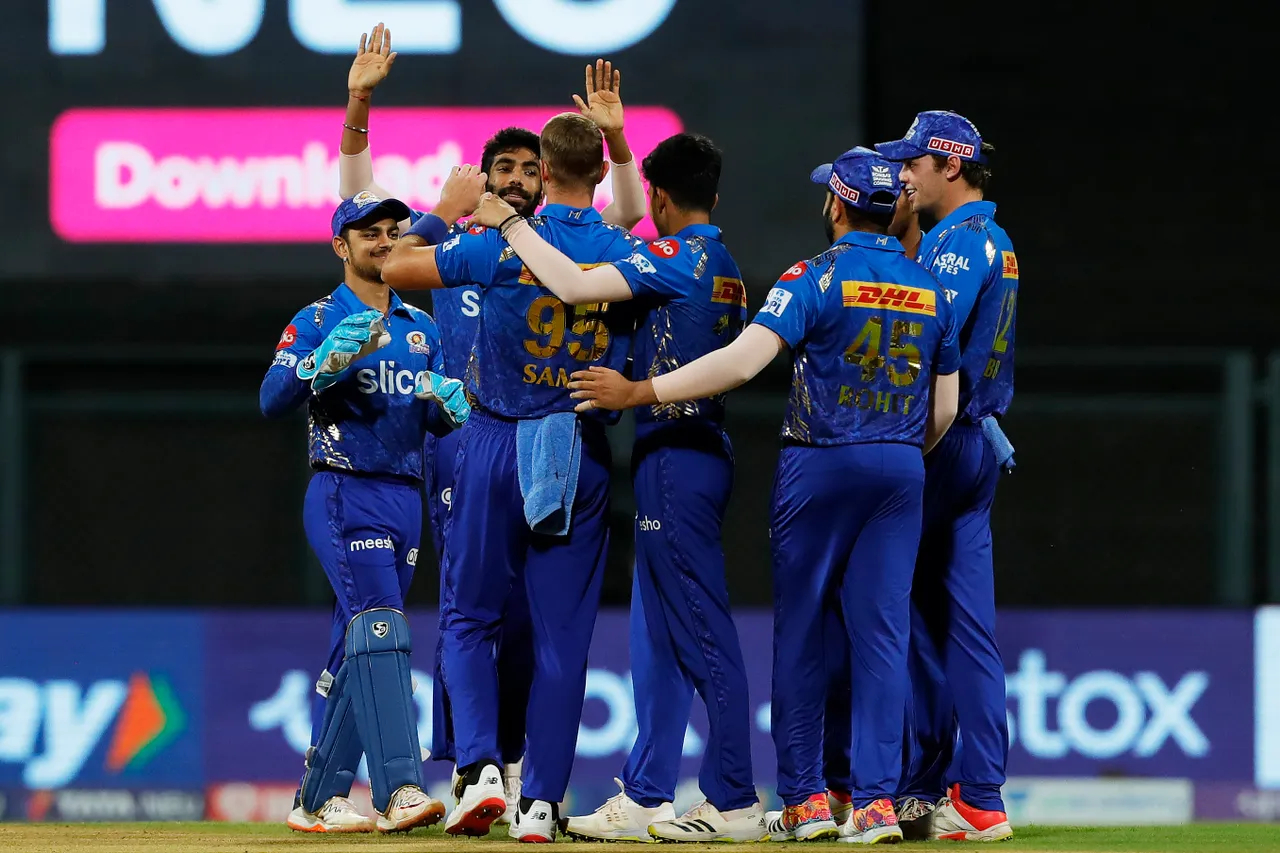 Meanwhile, the DRS was finally available from the 5th over of the match as the power issue was sorted out. However, the damage was already done because Chennai Super Kings lost Devon Conway, who has been in red-hot form since returning to the playing XI.
Also, Chennai Super Kings (CSK) fans on Twitter were left furious after the opener Conway was not able to use DRS due to its unavailability.
Here's How Twitter Reacted To Unavailability Of DRS During Today's Match Between CSK and MI At Wankhede:
Mumbai dropped Polly. So Polly did this. No DRS today 🤣 pic.twitter.com/0K7y3N0G4Q

— Avneet // KKR 💜 a beeeeeech 🙂 (@itz_avneet_) May 12, 2022
Such a big league with so much money going into it and yet no DRS because of powercut?? Devon Conway was completely robbed there. That was another umpiring howler by the way! Made it look like such a straightforward decision when it was going so far down leg.#CSKvMI

— Prasenjit Dey (@CricPrasen) May 12, 2022
Wait what? No drs? Such a huge event! What excuse is this? One wrong decision can crumble a team! Gunslinger reaction on the lbw !? 🤯🤷‍♂️ #IPL

— Vikram Prabhu (@iamVikramPrabhu) May 12, 2022
Today no DRS available
Due to POWER CUT in Mumbai.
Really shame 😃😃😃😞😞🤣@IPL @Ameet1012 @ravs10 @DonaldTrump @vidit2022 @BCCI

— 🆎hinav🇮🇳 जय श्री राम 🔱जय महाकाल 🔱 (@Abhinav86787474) May 12, 2022
No DRS because of a power cut at Wankhede 👀#CSKvsMI #IPL2022 pic.twitter.com/ihwjYdSrF0

— Rajeev Ranjan 2.0 (@Imrranjan) May 12, 2022
So Convay got a dodgy LBW decision against him first ball of the game. And couldn't challenge the decision as DRS isn't available right now due to power cut at Wankhede. What to say #CSKvsMI

— Vikrant Gupta (@vikrantgupta73) May 12, 2022
This mdrchd BCCI will ask for thousands of crore bids for IPL broadcasting. Just for panwadi level commentary, video game level drs, and dehati umpiring. Fcking power cut in a serious match.

— Silly Point (@FarziCricketer) May 12, 2022
Stop this tournament. What is this nonsense? Richest board and richest league you know.

— Manya (@CSKian716) May 12, 2022
Golden duck for Conway, as there is no DRS, he can't review as well.

— Johns. (@CricCrazyJohns) May 12, 2022
Greatest League in the world. LMAO

— Flighted Leggie 🏏 (@flighted_leggie) May 12, 2022
There is no DRS????? THIS IPL UMPIRING IS GOING WILD NOW.

— Manya (@CSKian716) May 12, 2022
man we collectively jinxed devon conway so hard 🙁

— Sritama (Ross Taylor's version) (@cricketpun_duh) May 12, 2022
Unlucky for Devon Conway, the ball was missing leg stump. He couldn't take the DRS due to powercut in the stadium. pic.twitter.com/kyaUJsZw9e

— Mufaddal Vohra (@mufaddal_vohra) May 12, 2022
Benjamin Franklin, we have failed you today. Sorry that the electricity you discovered was used by some unethical ppl to manipulate cricket match outcome. 💔

— Silly Point (@FarziCricketer) May 12, 2022
No DRS available due to power cut in stadium. 😐 Devon Conway and Uthappa departs for LBW decision.

Well Played #MumbaiUmpires. 👏🏻#CSKvMI | #IPL2022

— CSK Fans Army™ 🦁 (@CSKFansArmy) May 12, 2022
No DRS available in Chennai's innings due to powercut 😹 #CSKvsMI #IPL2022 #MIvsCSK pic.twitter.com/wJeVBjsQeJ

— Tanmay 🕉️ (@ProtonTanmay) May 12, 2022
#MIvsCSK #CSKvsMI #Sams #IPL2022

"NO DRS for Devon Conway because of power cut in the stadium"

Mukesh Ambani backstage: pic.twitter.com/XzU0PoQlKz

— A$h (@AshSinKin) May 12, 2022
No DRS available mdrchd sold out umpires bsdk Ambani

— ` (@FourOverthrows) May 12, 2022
IPL gyaan: You are playing cricket's wealthiest tournament and there is no DRS because of 'technical issues; then you get a poor umpiring call in the first over. Umpiring in IPL 2022 has been below par. And am afraid at times very few in commentary call it out. #MIvsCSK

— Rajdeep Sardesai (@sardesairajdeep) May 12, 2022
Same people who were celebrating on Rohit Sharma wicket that day are crying on No DRS today Im loving the tears 😂#CSKvsMI pic.twitter.com/4Epem36s0n

— || Asar || (@ThalaAsar) May 12, 2022
MI losing the matches in this IPL

Ambani through No DRS :#CSKvsMI pic.twitter.com/vr68NQJ5Tp

— Yash (@Yashrajput027) May 12, 2022
Just hit the pads!! umpire will give out.. no DRS available
was umpire that dum clearly missing leg stumps..
mfs ruined the match https://t.co/ZcQ57HUQAN

— Dawg CLEGANE (@CleganeDawg) May 12, 2022
Umpire would have got pen, paper, ruler, measuring tape out to calculate the trajectory of the ball himself if it was Dhoni that got out with no DRS

— Dave (@CricketDave27) May 12, 2022
No DRS because of power cut🤬🤬

Welldone bundamaney @BCCI 🤬🤬#CSKvMI #IPL2022 pic.twitter.com/hill4LDVGJ

— MaayoN ᶜˢᵏ 🦁 🎩💫 (@itz_satheesh3) May 12, 2022
No DRS available due to powercut. Dude are you serious about this league @BCCI?

— Silly Point (@FarziCricketer) May 12, 2022
Also Read: CSK vs MI: "Maybe He Won't Even Be There Next Year" – Aakash Chopra Surprised By CSK's Treatment Of Ravindra Jadeja In The IPL 2022
Get All Cricket match prediction and fantasy Tips – CLICK HERE
Cricket Match Prediction | T20 World Cup Match Prediction | Today Match Fantasy Prediction | Fantasy Cricket Tips | Cricket News and Updates | Cricket Live Score